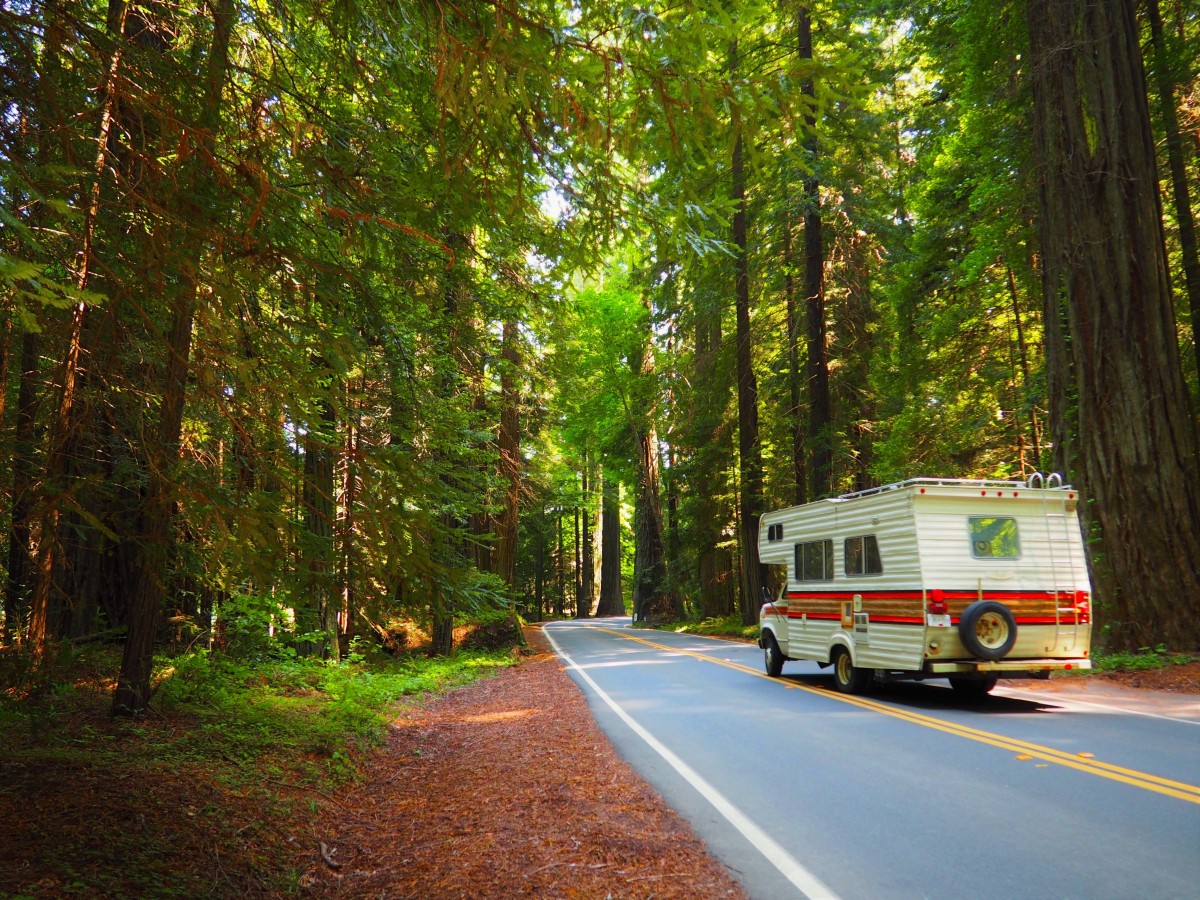 On the road again. I can't wait to get on the road again…
We all love the windblown freedom of an American road trip. In fact, approximately 430k people did in 2016. The recreation vehicle (RV) industry has seen a 61 percent boom in the past seven years and it doesn't appear to be slowing down.
Since the recession, families have made changes in the frequency and duration of their vacations — opting to travel shorter distances over longer periods of time. And it's not just families, either. Studies are finding both parents and empty-nesters as strong demographics.
Regardless of age, owning an RV is a fantastic perk. You have the opportunity to camp anywhere and not worry about Stephen King-esque outhouses in the middle of the woods. And because you're in control, you can travel at your own pace — which is a big selling point for people wanting to actually "relax" on vacation.
If you have an RV or are considering one, it's important that it's insured. Rarely do surprises on the road happen… well, as planned. This is just one of many reasons why it's wise finding coverage for your RV at an affordable rate. Not quite a car and not quite a home, it can be tricky knowing what to look for in an RV insurance policy. But don't worry, the team at Garner Insurance is here to help.
RV insurance covers a wide variety of vehicles including Class A, B and C motorhomes, bus conversions, travel trailers, fifth wheels and truck campers. Your rate will be classified by the make, model and age, along with these six things:
Where/how it's stored
How often it's being used
Where it's being driven
The value of contents
Operator(s) and driving record
Whether it's being used as a residence
You'll find that RV insurance is similar to that of auto insurance, providing liability and comprehensive coverage. These will cover scenarios like property damage, bodily injury and medical coverage, hail and falling objects along with uninsured/underinsured motorists.
If you find yourself needing extra coverage, there are some fantastic add-ons to further protect your RV and its contents:
Total loss replacement coverage - If severe weather destroys your RV, this will help you get it replaced either by "actual value" or "replacement cost."
Campsite and vacation coverage - If a fire or tornado takes place in the area you had reserved (great for vacationers), it reimburses you for lost funds.
Emergency, breakdown and towing expenses - Fairly self-explanatory; if your RV breaks down and you need to hitch a ride, this add-on helps you foot the bill.
Full-time coverage - If you're using your RV as a primary place of residency, this is similar to renter's or homeowner's insurance. It protects the assets and possessions in the vehicle.
Whether you're a seasoned traveler or a weekend vacationer, it's important that your investment is protected. And because an RV acts as shelter and transportation, our goal is keeping you and your family safe on the road.
Here at Garner Insurance, we're continually looking for ways to provide customers extra value. We search out policies that offer the most coverage at prices that won't break the bank. To learn more about RV insurance, give us a call at (405) 366-8700 or click here to request a free quote today.